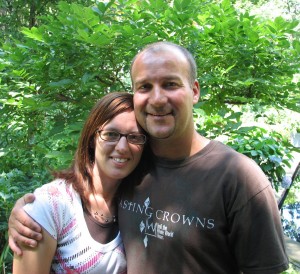 We have enjoyed raising our family of four in the heart of Amish country here in Ohio. We have especially enjoyed the wonderful breathtaking scenery on our property. In March of 2012 our dream to share this lovely view with guests began to become a reality.
Tobie and Martha Swartzentruber.
ABOUT OUR AMAZING FIVE STAR BREAKFAST:
We now have well over one hundred five star reviews all mentioning our mouthwatering breakfast. Relax while we take the finest ingredients, like farm fresh eggs and bacon from Winesburg Meats, and cook you a big country breakfast that you won't ever forget! We'll place it on your doorstep and ring the bell when your breakfast basket is delivered! To order breakfast, click on the BREAKFAST tab when making an online reservation.
ABOUT OUR HOST:
A few of our Amish neighbor ladies do a wonderful job cleaning and making our property stay in tip top shape! They work hard to ensure that you will have an outstanding experience here in Amish Country.
Our goal is to give you the best that Ohio Amish country has to offer! You will be sure to find your cares vanishing as you take in the beautiful scenery and enjoy our rooms especially designed for relaxing and good times! We invite you to come stay with us.